SHOP THE JULIE MILES COLLECTIONS
The Pearl Energy
Since ancient times, pearls have been coveted for their purity and were thought to be tears of God's happiness. Shaman and sages have been mystified by the powers of this most precious gem. Pearls represent faith, love, purity, innocence, and renewal. They can be a clear channel for wisdom and spiritual guidance — deflecting negative aura while strengthening and nurturing love. 
Foremost, as a symbol of renewal, a pearl is the end result of the oyster and its interaction with grains of sand to create a gem of incredible beauty. The pearl vibrates a highly spiritual vibration and promotes renewal of our souls, bodies and minds. 
Let's Go Cowboys!
Get your lucky Dallas Cowboys Star Necklace and cheer on your favorite team.
The large and small stars are ON SALE now! Save 50% OFF while supplies last.
Large now: $600
Small now: $500
Buy Your Dallas Star
MY STORY
The Julie Miles Label is a brand with a passion for bending the rules of fashion and style. At it's core is the premise of women blazing their own trails, and dressing in a spirit that defies convention, that scoffs at the robotic styles offered by institutional brands.
The journey began growing up on the East Coast of Australia, Julie would flip through the pages of Vogue mesmerized by the haute couture and style that existed outside the small town she grew up in. She lived vicariously through the glossy shots of models in exotic locales wearing the latest trends. Someday, she dreamed. Her zest for life and success brought her to Sydney and Melbourne which held her interest for a while but she realized to grow and succeed she would have to jump ship from Down Under, like countless other dreamers throughout it's history, Julie arrived in New York City in the mid-90s with only her bags and her dreams. She thrived in the experimental fashion scene she found in New York and later moved to Los Angeles to immerse herself in the trendy and chic West Coast fashion scene.
Read More
Julie Miles & Lulu Diamond in Mountain Express Magazine
Check out Infinity and Beyond - a feature in the fabulous Mountain Express Magazine on Julie Miles and Lulu Diamond.
Read More
LOVE FROM OUR INFLUENCERS ❤️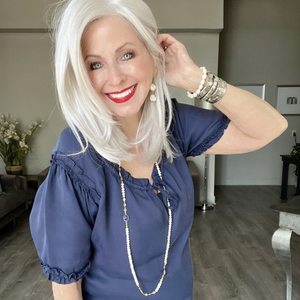 Our beloved angel @kittywass will always be an icon in pearls!
SHOP PEARLS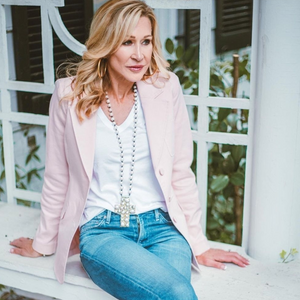 SHOP JEWELRY
Beautiful Jamie Lewinger @moreturquoise is decked out in a Julie Miles Balinese pearl cross.
SHOP PEARLS
SHOP NECKLACE
SHOP JEWELRY
The gorgeous media personality @kellyblancotv spotted in St. Barts in Julie Miles.
SHOP CUFF
SHOP PEARLS
"Julie's collection consists of many gems from around the world. My favorite are her pearls." - @brigittemarieforet
SHOP The cross
@meggbrookss is a true reflection of beauty in her Julie Miles Signature Necklace.
Get the Look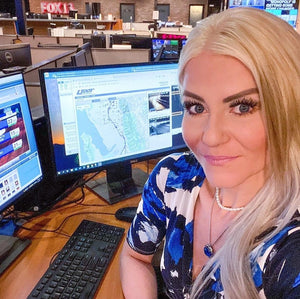 SHOP JEWELRY
Shop necklace
The stunning @luany.ayumi in the new Julie Miles Resort Wear Collection.
Get the look
Julie Miles Pearls in Vogue Australia
The fabulous Jacqui Cudmore in a signature Julie Miles pearl necklace graces Vogue Australia
Shop Pearls